Welcome back to the New Literacy Musing Mondays. We are expanding and adding new hosts.
First, let's meet Brandi:
Hi, I'm Brandi, a desert-dwelling homeschool mom who loves to devour fiction and chocolate. I've been blogging for over 10 years and have been homeschooling for about 15 years, if you count pre-school. While much of my reality is spent homeschooling and homemaking, I love to add a little whimsy to my life by gardening, decorating, creating, and dreaming up fantastical tales. I recently self-published my first children's book on Amazon and hope to one day spend my time writing novels.
On my blog I love to chronicle my family's life, store my thoughts, share my faith, reminisce days gone by, compile yummy recipes, reveal nifty tips, talk about topics relating to health, and write about all things homeschool.
And as with everything in my life, including blogging, I do it all for the glory of my Lord and Savior Jesus Christ!
I'm super excited about joining the Literacy Musing Mondays Linkup as a co-host since I LOVE all things literacy related. Plus, I'm looking forward to getting to know the other hosts and you, the faithful LMML readers, too.
If you'd like to drop by and say hi, you can find me at my new WordPress bloggy home, Brandi Rae: Living Between Whimsy & Reality at www.brandiraae.com.
Next week we will introduce our other new host, Leah.
Now on to our linkup. Take a moment and follow each of our co-hosts. If you are a literacy and book fan, I'm sure to follow you back.
Leslie @ Forever Joyful
Blog/Facebook/Twitter/Pinterest/Google+
Mary @ Maryandering Creatively
Blog/Facebook/Twitter/Pinterest/ Instagram/Google+
Tami @ This Mom's Delight
Blog/Facebook/Pinterest/Twitter/Instagram/Google+
Brandi @ Living Between Whimsy & Reality
Blog/Facebook/Twitter/Pinterest/Instagram/Google+
Leah @ As We Walk Along the Road
Blog/Facebook/Twitter/Pinterest/Instagram/Google+
 Last Week's Top Clicked Post!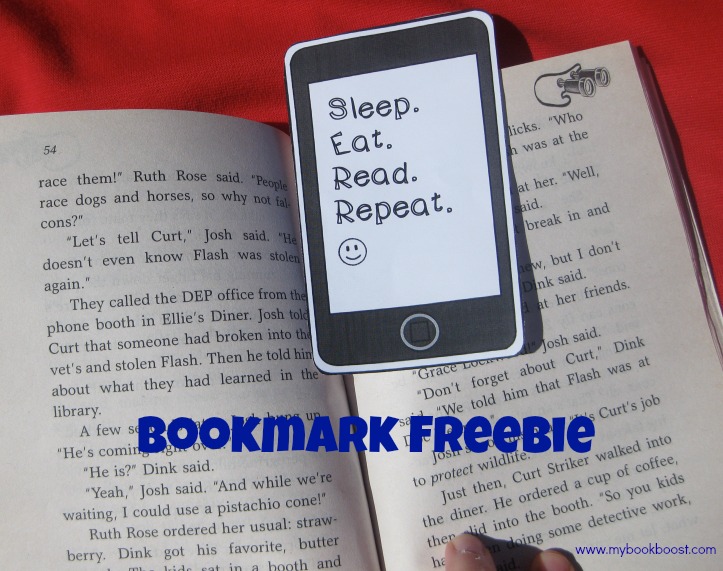 Carrie's cute bookmark attracted a lot of readers. Be sure to check it out and download your own copy today.
My Favorite Post of the Week:
by Lisa at Syncopated Mama
As a mom who living an all new way of life (formerly working outside the home with kiddos in public school vs. recently staying at home to homeschool), I am looking for resources and ideas to keep my little guy's hands busy and mind active. He is a super busy boy, so any kind of learning activity has to keep him thoroughly interested or he's gooooone.
I came across this list of 31 games for a three year old.  Some I've played; some not.  I think most of these will hold his attention. I also can implement his speech sounds and current preschool objectives into these games. I'm so excited.
…
Remember to check out other hosts' blogs to see which posts from last week were their favorites. Want to be the next to be featured! Just link up a post and if you are read the most, we will feature you. Also please make sure you link back to us so others will know about our link up and join in. We try to make it worth your while to linkup with us by promoting your posts across our social media networks. We also pin our most clicked and featured posts to our Pinterest Board each week!
Follow Mary Hill's board Literacy Musing Mondays Linkup on Pinterest.
Now, it is time to link up to the Literacy Musing Mondays hop!
We are working on a new graphic which indicate the new times for our hop: beginning Mondays at 9 a.m. You will still have until Saturdays at 12 p.m. now to link up! So come back often.
Linkup Rules:
Include a link back or the blog hop button linked to this hop on your posts.

Link up the urls to your posts not to your blog.

Please remember this is a family-friendly linkup. Although we believe in the right for adults to read whatever they want to read, we prefer to read wholesome posts that feature literature that edify and uplift families. We reserve the right to delete any posts that are not family friendly. We love all kinds of literature and genres including family-friendly inspirational romances, fantasy, or science fiction. We do not welcome any posts that feature excessive violence, sexual content, or any cursing. This rule also applies to book review posts that feature books that are not family-friendly. These posts will be deleted without notice to the blogger or explanation. While we believe in the right for all adults to read whatever they want, we feel our linkup is for family-friendly posts only. Thank you for understanding.

We also want to be loving community by supporting one another. Please make a point to do this this week! Visit the two posts before yours and at least one other blogger's post of your choice! I want to see lots of clicks on everyone's posts. Remember it is also nice to follow them on their social media platforms like Twitter and Facebook.

Follow your hosts and co-hosts on their social media.

Tweet about the link up too.
See you next time!